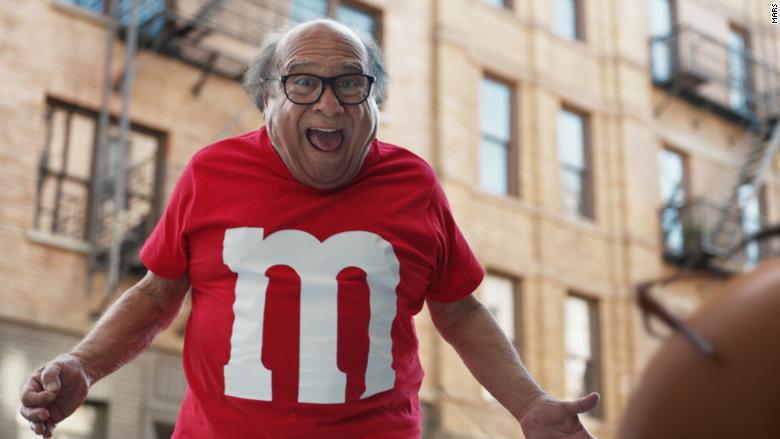 What America needs right now? Super Bowl ads
The following is a guest blog entry from Pavone Group President and CEO Michael Pavone.
Now more than ever, America needs the Super Bowl. More specifically, America needs Super Bowl commercials.
We need Danny DeVito as a human M&M. We need a pint-sized Darth Vader channeling The Force to start the family Volkswagen. We need Paul Harvey waxing poetic about the humble beauty of the American farmer. And, yes, we might even need Mountain Dew's nightmare-inducing Puppy Monkey Baby.
After the now infamous 2020 dumpster-fire, we need the collective healing that only the Super Bowl can provide. That's because the Super Bowl is the last remaining American campfire. It's the last place where the entire nation comes together for one common goal — to be entertained. In those three or four hours, we are all the same and together we defeat and defy the problems of the world and make ourselves human again.
We know this to be fact. For 17 years now we've had a front row seat, witnessing this healing via SpotBowl (a national Super Bowl ad-poll created by us in 2004). And it's even more true now.
What amazes me most about Super Bowl ads is how they serve as a reflection of who America is at that very moment. They're a snapshot of our societal and cultural attitudes, like an old photo of you rocking a dated hairstyle and acid-washed jeans.
We see Super Bowl advertising snapshots like the "Dot Com Bowl" of 2000, which featured 14 ads from 14 different upstart web companies, including Outpost.com's infamous gerbils being shot out of a cannon. Or during the Iraq War when patriotism was at an all time high, both in our hearts and in the Big Game spots. Or the "Auto Bowl" of 2011, when a booming economy saw 19 different car ads in the game.
This year's intel points to an ad lineup that we hope will be the unifying marketing medicine we all need. We'll laugh, we'll be inspired and we might even cry. And while a few familiar brands will be missing (Pepsi, Coca-Cola and Budweiser), we'll see an eager crop of Super Bowl rookies, including Chipotle, Hellmann's and Huggies.
With that line-up, the Super Bowl commercials will do what they've always done so well. They'll allow us to come together around a common passion — even if it's just for four quarters and a halftime show on a Sunday night in February.