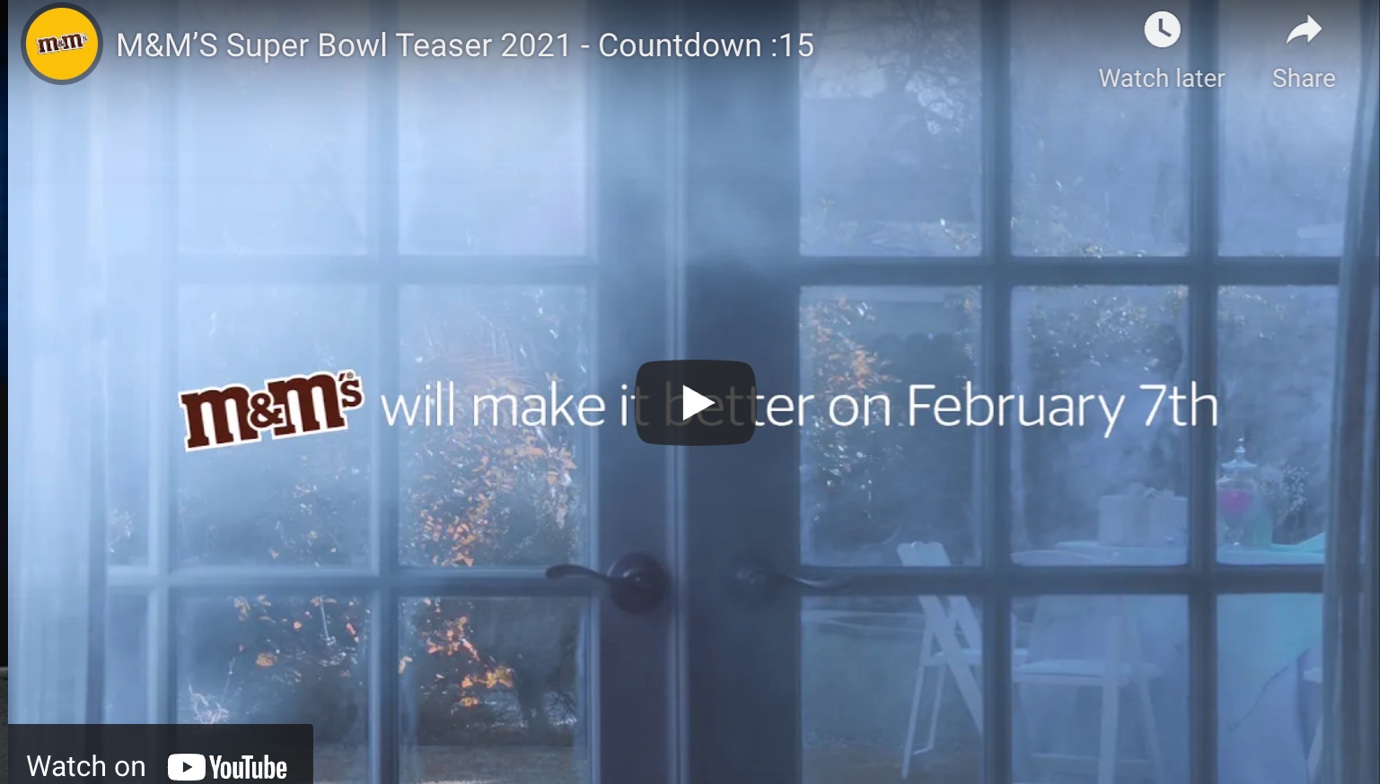 M&Ms teases Big Game spot with a gender reveal party gone wrong
You can always rely on M&Ms to do something memorable in the Super Bowl. The brand won the 2019 SpotBowl with a spot featuring Christina Applegate and some obnoxious backseat passengers. And who can forget the brand's 2018 effort featuring Danny DeVito as a human M&M?
Naturally we're excited about what they might have in store for 2021. The candymaker announced that they'll give 50,000 people a sneak peek of their 2021 spot via a Zoom call next week. A 15-second teaser for the spot shows a gender reveal party gone wrong with the promise that "M&Ms will make it all better on February 7." Check it out above.